Cultural pole of the manufacture
The cultural center of the Manufacture is a place of exchange, meeting and sharing within the framework of a remarkable built heritage. Since 1735, the Manufacture has nibbled away at the land to reach a surface area of 14,000 square meters.
Out of time, protected by its ramparts in the shade of giant trees more than a hundred years old, the Montolieu textile factory tells the industrial history of the village.
Bathed by the river Dure on its eastern side, the place offers many surprises! Today, this watercourse rustles along the different artists' studios and galleries that have settled there. The pole lives to the rhythm of the cultural events it offers. It offers fixed appointments around different festivals. It is also a charming stopover with its welcoming guest rooms or a gastronomic break at the restaurant L'Apostrophe and its bar-lounge, a haven of peace nestled at the foot of the Village!
But "l'Envol Artistique" is also, under agreement with the "Conseil Départemental de l'Aude", the accompaniment of artists benefiting from the "RSA" in the framework of the professionalization of their activity.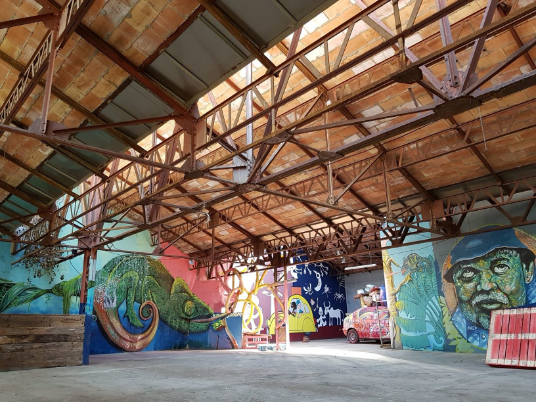 Cultural center of the manufacture
20 Impasse de la Manufacture,
11170 Montolieu
+33 468 248 967